This week at our Private residence project we've started working on the outside patio. The tenants are turning their rooftop into a true outdoor oasis – complete with an entire kitchen set up!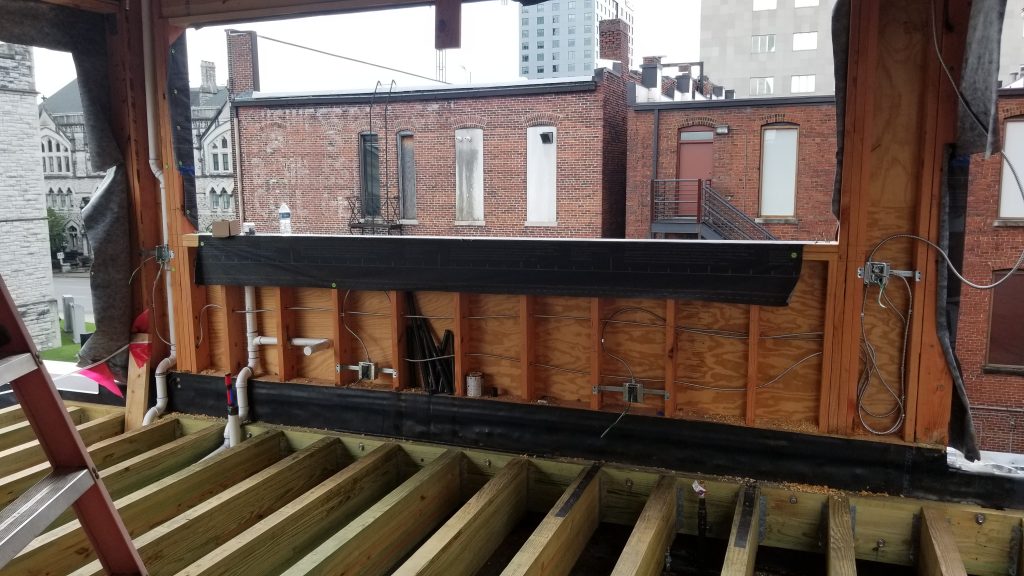 Above is the rooftop where there will be a grill, and lots of exterior lighting to set the mood!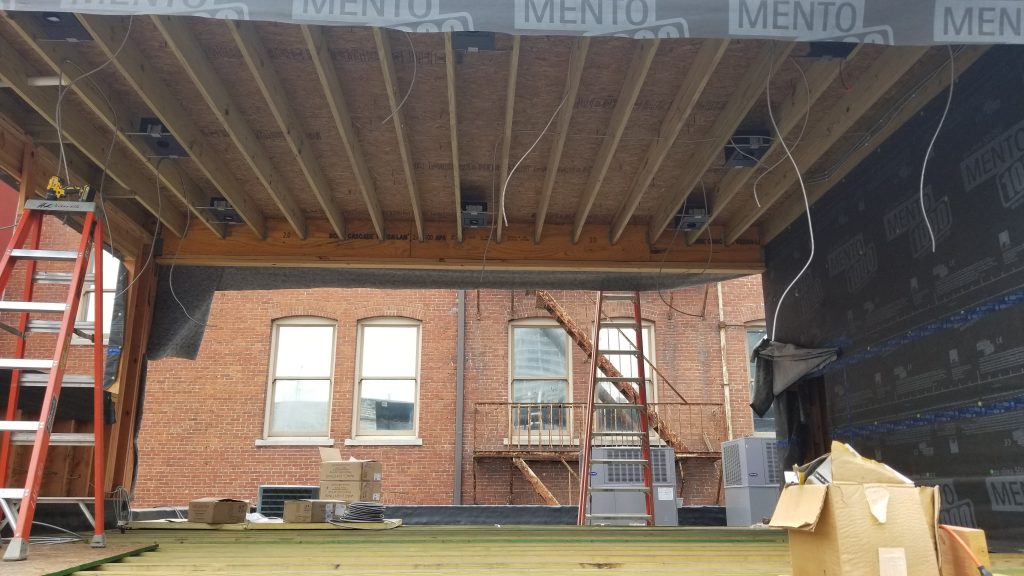 This week we perfected the layout of these LED recessed can fixtures. Our field measurements and recommendations were coordinated with the New York based Architecture firm to locate the fixtures between joists and dead center of the joints between the tongue and groove wood soffit finished look.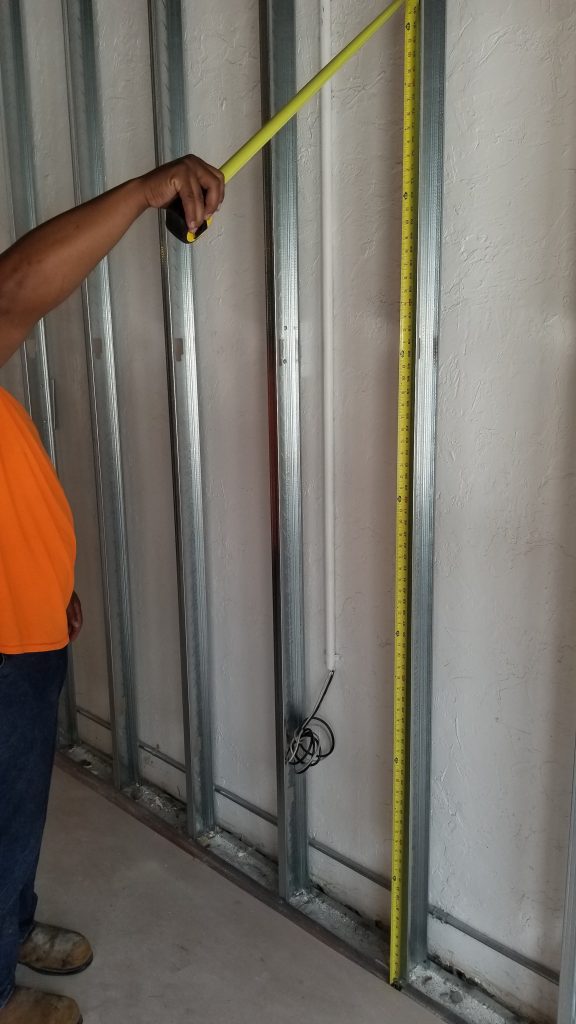 Here we're measuring the height for the interior television power and data. This project has been such a new and exciting experience for all of us. We predominately do lots of industrial and commercial work, so working in specialized residential has been an eye opening experience! We're lucky to add this project to our ever growing resume!